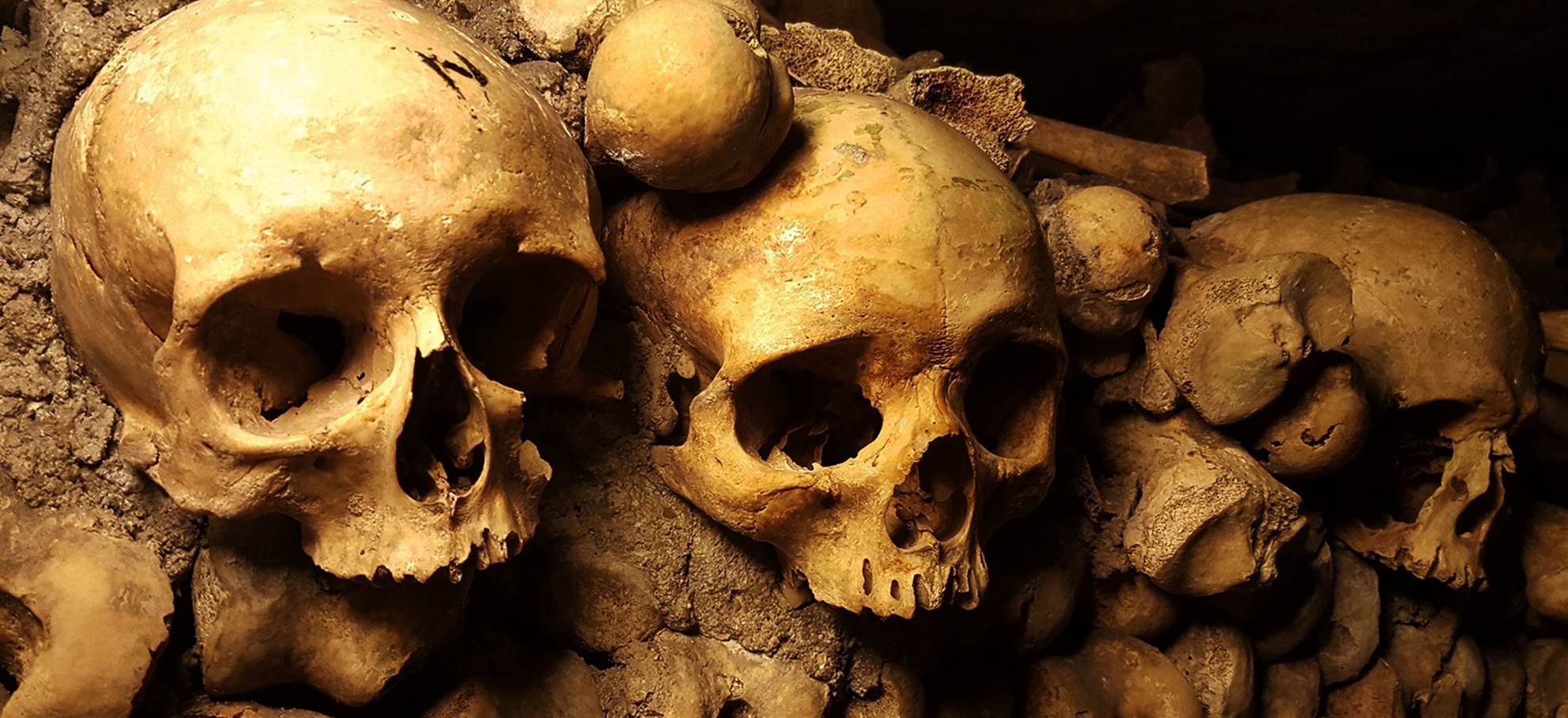 Catacombs of Paris - Skip the line!
To product
Discover the underground Catacombs of Paris! Since their creation, the Catacombs have aroused curiosity.
The origin of the Paris Catacombs, which it would be better to call "Municipal Ossuary", goes back to the end of the 18th century. The name of 'Catacombs' was given to this ossuary in reference to the Catacombs of Rome, a name originally given to an ancient cemetery situated not far from the Appian Way.
Practical Information:
The tour is unsuitable for people with heart or respiratory problems, those of a nervous disposition and young children. The Catacombs are not accessible for persons with reduced mobility.
Conditions and accessibility : Visitor numbers are restricted to 200 at any time. Waiting time estimated between 1 and 2 hours depending on the season. Admission may be delayed for a short time during busy periods.
No toilet or cloakroom facilities available. Animals are forbidden.
Temperature: 14°C.
Children under the age of 14 must be accompanied by an adult.
Distance covered : 2 km
130 steps to go down and 83 steps back up to street level.
Address:
1 Avenue du Colonel Henri Rol-Tanguy
75014 Paris
Opening hours
Daily from 10am to 8pm, except Mondays and public holidays.
Last admission: 7pm.
Duration
45 minutes
Collection point
25, rue des Pyramides, 75001 Paris.

Opened: daily from 10am to 6pm




After your booking we make an automatic reservation so you have guarenteed tickets.
Be aware! The tickets for the catacombs are normally sold out weeks/months in advance. These tickets are skip the line tickets.